Partner With Us To Experience Latest Testing Trends
WE TAKE GREAT MEASURES TO ENSURE QUALITY WHILE
ADDRESSING THE WORLDS' SOFTWARE NEEDS
We Facilitate our clients to build flawless and robust IT automated systems contemplating their business needs. With adaptable expertise in Automated, Manual and Advanced Testing Technologies, our Team stays ahead with all advanced expansion in the field of testing and are experienced to lend most comprehensive set of testing services with the latest testing tools and the best methodologies.
COMPREHENSIVE SET OF SERVICES WE OFFER
Customized solutions are provided at lower cost and faster time to market
 We help organizations achieve their client needs aptly with best quality
Flexible approach and work ethics drives our clients to partner with us
Test Maintenance
Easy Maintenance is obtained through parametrization of each tests.
MIGRATION TESTING
Move From Legacy System To New System
Upgrade The Performance Of
The Existing Technology
To Improve All Your
Business Processes
LOCALIZATION TESTING
Resonate With Your Global Customers'
Reach Out To International
Customers and Drive
Higher Revenues
For Your Product
FUNCTIONAL TESTING
Reproduce Stakeholders' Requirements
Review Every Aspect
Of  The Software
To Fulfill
Users' Expectations
CLIENT REVIEW
Matryxsoft Tech  has always delivered exactly to specification. Their Turnaround time on projects has always been extremely fast. Their support has been extremely responsive and thorough. Matryxsoft Tech were exactly who I needed on my regression scripting project.
Karl O' Toole, Vice President , Transatlantic Reinsurance Company
MAKE YOUR TESTERS MORE PRODUCTIVE
ASCENTIALTEST AUTOMATION TOOL
A Codeless Tool With Extensive Integration Capabilities
And Highly Flexible Features
 Built Exclusively For Agile, Devops And Continuous Integration
ASCENTIALTEST TOOL REVIEWS
AscentialTest Tool Supported Platforms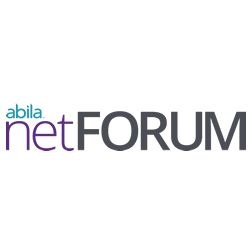 JOIN OUR EXPANDING CATALOGUE OF FORTUNE 500 COMPANIES